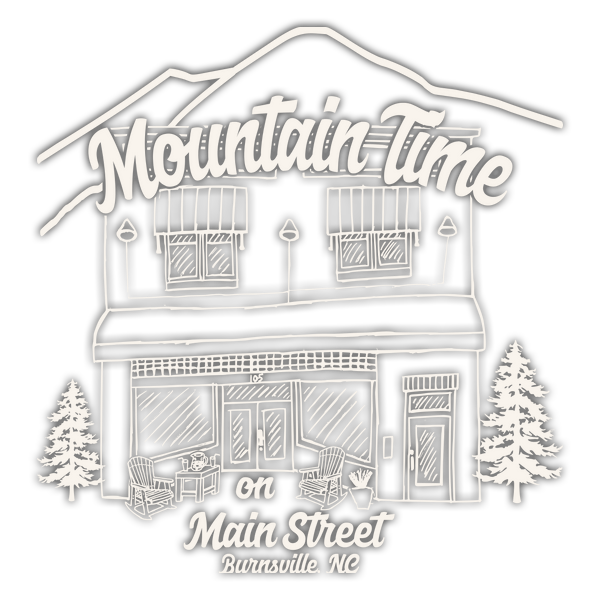 ---
Located in the heart of the
Blue Ridge Mountains
Featuring over 50 local artisans
We strive to be where locals visit regularly and where tourists want to be.
We offer a wide variety of:
Outdoor living products
Delicious mountain vittles
Home decor
Local artisan merchandise
and so much more.
Outdoor Patio Furniture.
Amish-made furniture with best-quality craftsmanship and 20-year warranty. Available in many styles and colors.
Stoves, Firepits, & Chimineas.
Warm your home or outdoor space with a safe, efficient stove, firepit, or chiminea. A style for every decor. Featuring Cornerstone Gas products including Carol Rose by Empire, White Mountain Hearth, and Boulevard.

Home Decor & Furnishings
Take our home to yours! Mountain Time home decor and furnishings create a beautiful, cozy atmosphere in every space where you live, work, and play.
Wholesale Products.
Please contact us for more information about our products available for wholesale.
Mountain Time Vittles
Mountain flavors are the best flavors! Sweet, savory, salty, crunchy - something delicious for every taste. Ciders, soup mixes, jams & jellies, marinades, sauces, rubs, pickles, snacks, fudge, Runamok maple syrup, and more!